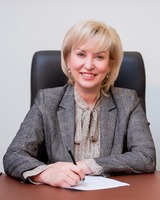 Dear colleagues! 
The pharmaceutical sector of the healthcare industry today is represented by a powerful scientific and personnel potential, competitive production, developed network of pharmaceutical establishments, professional information field, active public organizations, control and analytical service whose activities are aimed at developing and improving the modern national pharmacy recognized by the world.
Pharmacy is one of the most important components of the healthcare system, on which the development of a harmonious society and state, the achievement of the industry as a whole, preservation of the welfare and health of the nation depend. Commitment to noble cause, professional experience and profound knowledge of pharmaceutical workers are also noted at the state level.
By the decree of the President of Ukraine in 1999 a professional holiday was started – the Day of the Pharmaceutical Worker, which 20th anniversary we will celebrate in 2019. This holiday brings together those who serve the state and people. The society imposes on us especially responsible task, awaits competence, initiative and creative pursuit of the case. Each of us at our workplace helps people with selfless work.
National University of Pharmacy for decades is the initiator and organizer of major pharmaceutical forums, meetings, conferences at the international level. NUPh became the Alma Mater of many generations of pharmacists and pharmaceutists and actually proved that it is the most authoritative institution of higher education in the pharmaceutical field, since it is the only one in Ukraine, with highly qualified personnel potential and a powerful material base, it has always been and remains the focus of worthy pharmaceutical education.
Therefore, today, in preparation for the celebrations on the occasion of our professional holiday – the Day of the Pharmaceutical Worker of Ukraine, I invite all of you, dear colleagues, to join this festive event. We will be extremely glad to greet you in Kharkiv region, in the glorious city of Kharkiv – the pharmaceutical capital of our country. Thanks to your diligent and dedicated work, we have achieved a lot, but strive to improve and do not stop on the achievements. Development of all sectors of the pharmaceutical industry of Ukraine, adherence to high quality standards, disclosure of professional potential will contribute to improving the quality of providing the professional services.
I am sure that together we will promote the effective development of the pharmaceutical sector and our state!
Sincerely,
Chairman of the organizing committee
Rector of the National University of Pharmacy,                                         
Alla Anatoliivna Kotvitska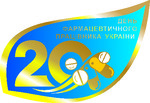 The Organizing Committee invites you to take part in celebrations and in the work of the scientific-practical conference with international participation "Modern pharmacy: history, realities and prospects of development" dedicated to the 20th anniversary of the founding of the Day of the Pharmaceutical Worker of Ukraine (certificate of UkrISTEI No. 54 dated January 31, 2019), which will be held in Kharkiv on the basis of the National University of Pharmacy on September 20, 2019.

The conference aims to summarizing, discussion of realities and forming vectors and prospects of the pharmaceutical sector of healthcare industry.

Conference organizers: Ministry of Health of Ukraine, Ministry of Education and Science of Ukraine, Kharkiv Regional State Administration, Kharkiv Regional Council, Kharkiv City Council, PA "Kharkiv Regional Association of Pharmaceutical Workers", National University of Pharmacy.

For more information on participating in the conference you can visit the website of the National University of Pharmacy: http://nuph.edu.ua/nauka/.

  

Organizing committee of the conference:

61002, Kharkiv, Pushkinskaya st., 53, National University of Pharmacy.

Responsible Secretary of the Organizing Committee: Kononenko Nadiia Mykolaivna.

Tel.: +38(057) 706-30-71, 706-30-66

E-mail: pharm20jubilee@nuph.edu.ua